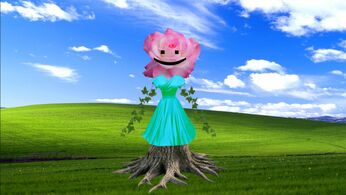 Maluhia is on of the four non-uncle deities, the other 3 being La Muerte, Vivificantern, and Verrückt. She is the embodiment of peace. She is the opposite of Verrückt. She can bring peace to one's mind and is known for her fairness. In her freetime she can often be found editing Wikipedia.
Ad blocker interference detected!
Wikia is a free-to-use site that makes money from advertising. We have a modified experience for viewers using ad blockers

Wikia is not accessible if you've made further modifications. Remove the custom ad blocker rule(s) and the page will load as expected.